Representative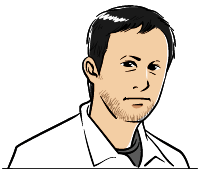 Hiroshi Kawakami ->details
Program-Specific Professor, Graduate School of Informatics
Prof Kawakami was studying applications of artificial intelligence and evolutionary computingto system design.After joining the Symbiotic SystemLaboratoryat Kyoto University, he began rethinking about the relationship between humanbeingand artifacts,and now exploring newdesignprinciples asopposedto automation.
Representative for Grant-in-Aid for Scientific Research(B)2136019'Expanding the theory of systems based on BoI' (2009-2013)
Objective
In our project to find new design principles, we try to learn from things we have overlooked in our pursuit for convenience. Our ideas and activities are presented on this website. Please tell us of your own examples of 'benefitting from inconvenience'.